Fire Protection Ponds Construction Grant Received and Pond Construction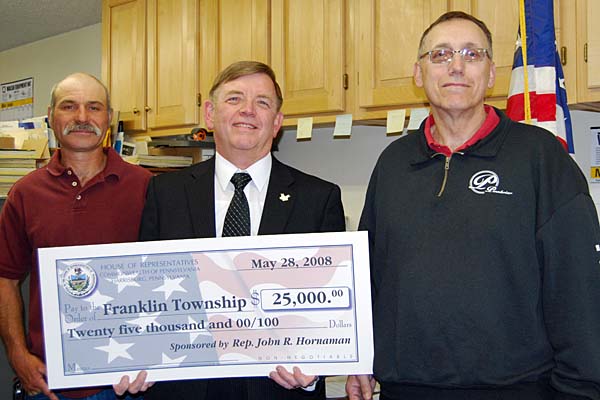 Township Supervisors (L to R) Dave Henderson and John Sachar stand with Representative John Hornaman, 3rd District, Pennsylvania House of Representatives and Supervisor Gary Truitt after the presentation ceremony of a $25,000 grant.  Representative Hornaman was instrumental in securing the grant from the Department of Community and Economic Development for two ponds that will provide all-weather water supply for fire fighting for 150 homes within a mile of Eureka and Crane Roads and Mohawk and Crane Roads.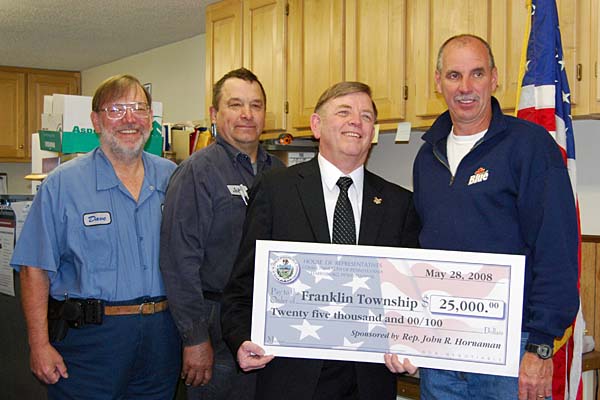 Representative John Hornaman (center), with Gary Denning (left) and Marshall Tolley (right).  Denning and Tolley volunteered their properties to the Township to construct water supply ponds for fire protection for their neighborhoods.  These ponds will provide water for fire fighting for 150 homes.
Read the news release announcing the grant award (80 KB PDF)